Community
Taking Care of You
Our work extends beyond products and customers. For decades, we've strived to lend a helping hand and support the communities that make our work so important. Here are just a few examples of how Watts and its employees have given back to the community.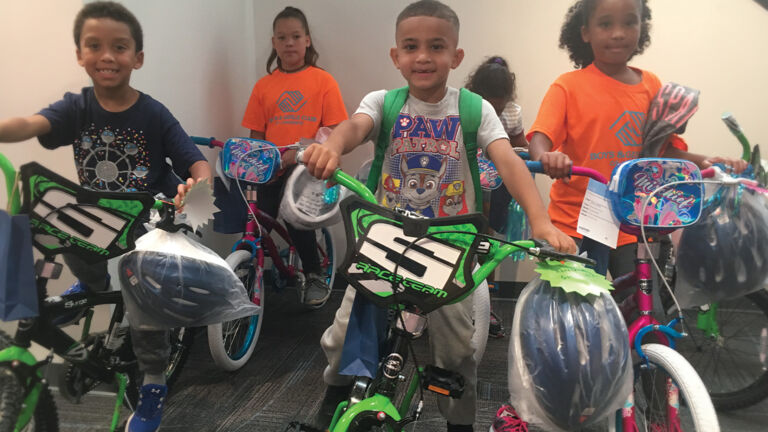 Watts Wows Children in Need with New Wheels
Watts volunteers from North Andover, MA, USA teamed up in July 2018 to purchase and build 40 bikes, as well as helmets and locks, for members of the Boys & Girls Club of Lawrence. Many of the children, ages 7-16, had never owned a bike, or needed a more reliable bike to get to school or work. The event garnered attention from a local TV affiliate, and other local media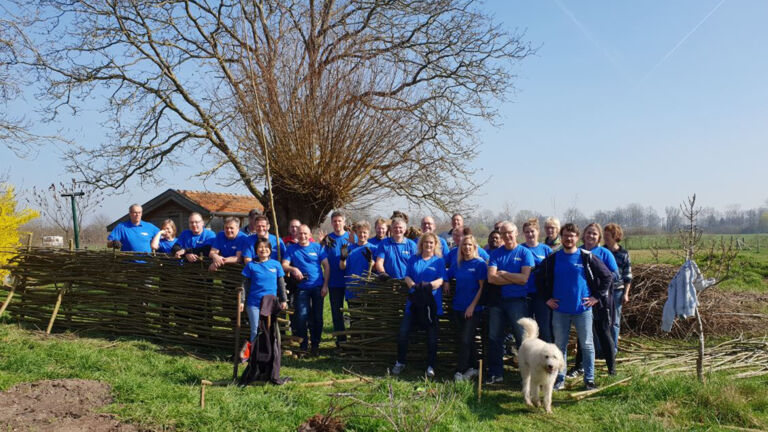 Watts Employees Help Restore Nature Reserve
Watts employees from the Netherlands came together in March 2019 to give some TLC to "De Mollenhof," a local nature reserve that hosts events and workshops for caregivers and local seniors who lack both access to green spaces and opportunities to socialize. The volunteers performed various tasks around the main house and surrounding green areas on the reserve, including building a brick patio and assembling a fence.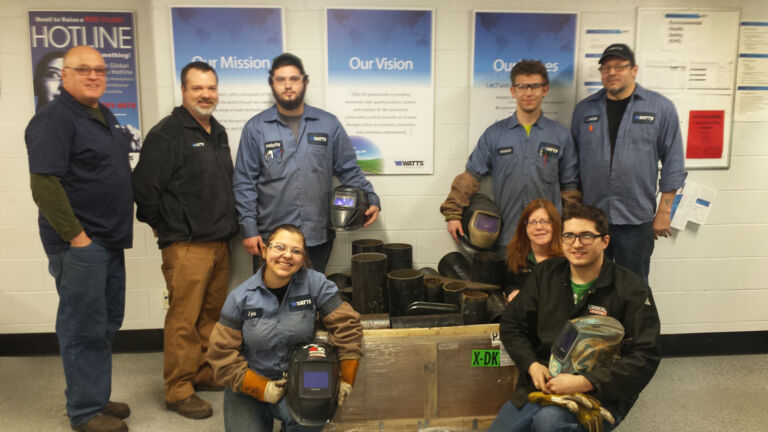 Watts Scrap Metal Donations Help Fuel the Future
Watts' manufacturing site in Hudson, Michigan, USA donates the scrap metal generated from its AERCO boilers to the welding technology centers at several area schools. The donations give students the opportunity to work with materials they don't typically experience and, in turn, the students gain experience that is valuable to AERCO. At least five graduates of local welding programs have gone on to work at Watts.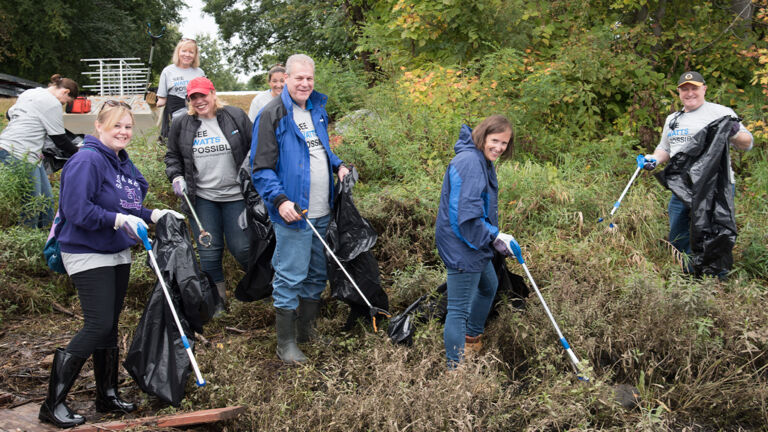 Watts Employees Get Down and Dirty to Clean Up Waterway
Employees from North Andover, MA, USA spent two days in October 2018 knee deep in other people's trash, all in the name of cleaner water. Employees waded through the weeds and muck of the Merrimack River to remove more than a dumpster full of junk, including an old couch, a water heater and bicycle. The event was part of the Clean River Project, a non-profit organization to which Watts also donated $2,000 for gas, materials and waste disposal costs. The event received coverage in the local media.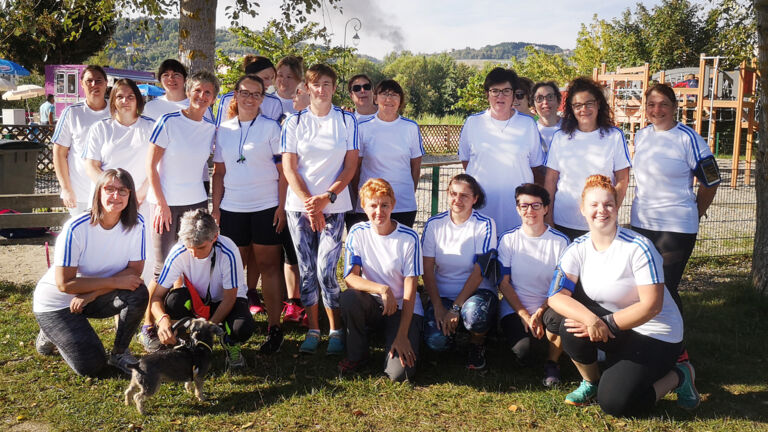 Women of Watts Run for Breast Cancer Awareness
Twenty-five women from the Watts Electronics site in Rosières, France participated in the 11th annual Girls' Race in Brives-Charensac, Haute-Loire to benefit the Breast Cancer League. The 5k race was held in September 2018 to raise awareness about the importance of breast cancer screenings.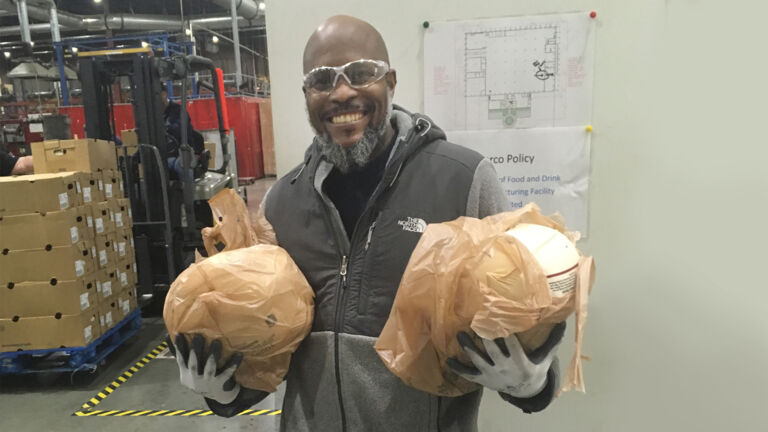 Watts Continues a Tip-Top Turkey Tradition
As part of a longstanding annual tradition, Watts provided employees in Blauvelt, NY, USA with a turkey to enjoy over the 2018 Thanksgiving holiday. Many employees donated their turkeys to People to People, Rockland County's largest food pantry, which last year provided assistance to nearly 14,000 households.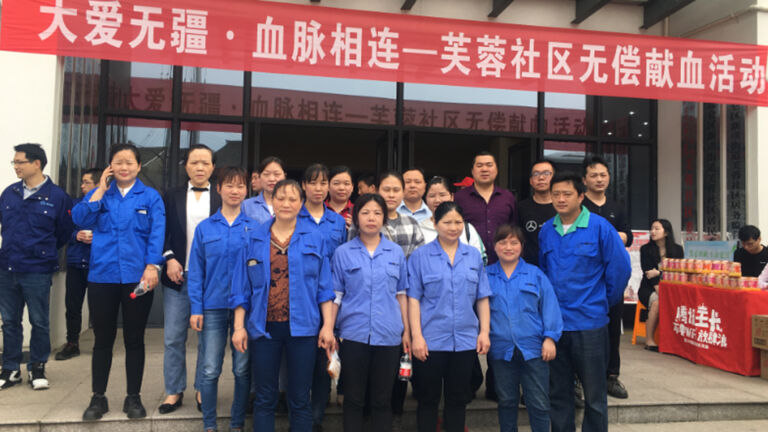 Watts Organizes Blood Drive
Employees from Watts' Ningbo, China site participated in a blood drive in April 2019. In addition to giving blood, several employees registered for the sample collection of hematopoietic stem cells with the hope of further helping people in need.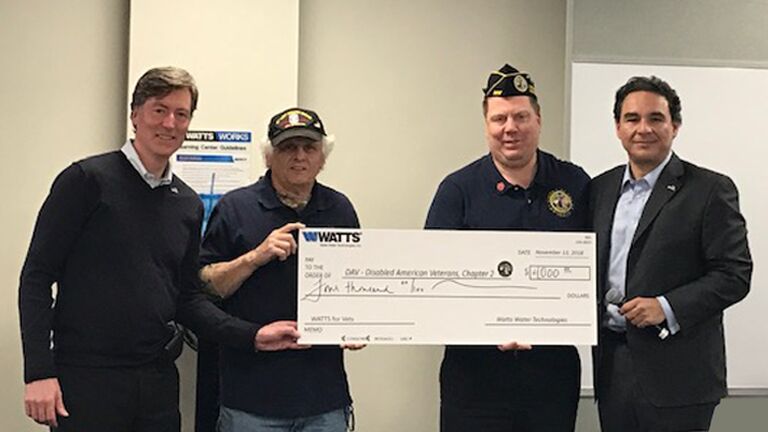 Watts Raises Funds for Disabled American Veterans
As part of its 2018 recognition of Veteran's Day, Watts welcomed WWII Veteran and Purple Heart Recipient John Katsaros, now a local author who provides inspirational speaking engagements. At the event, North Andover, MA, USA employees raised $4,000 for the D.A.V. Lawrence chapter, and donated hundreds of wish list items for D.A.V. hospice patients. The event also paid homage to Watts employees and their families who have served or are currently serving in the U.S. military.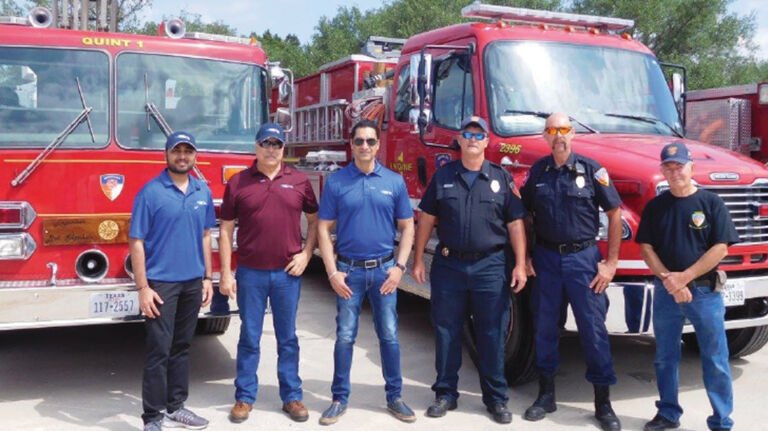 Watts Makes Clean Drinking Water for Firefighters a Reality
When Watts employees in San Antonio, TX, USA learned that high levels of calcium, magnesium and dissolved solids had overcome the drinking water supply at a local volunteer fire department, the company stepped in to help. Employees performed additional water quality testing and a water usage study, then donated and installed a complete water treatment and filtration system.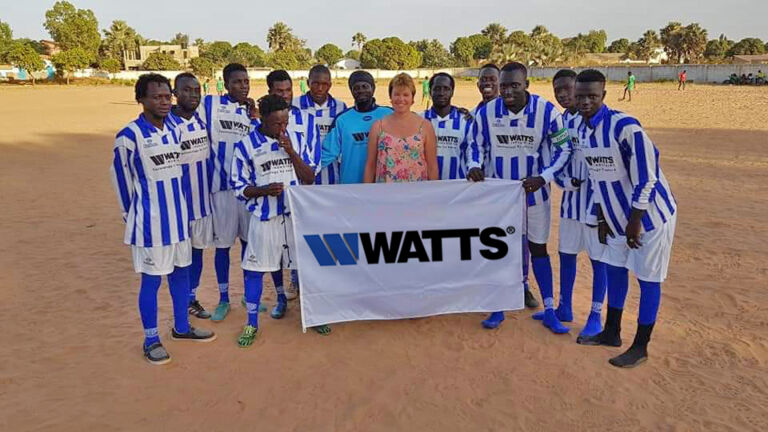 Gambian Soccer Team Proudly Displays Donated Watts Colors
When a set of 12 promotional soccer uniforms with the Watts logo were unearthed as Watts' Eerbeek, Netherlands site prepared to move offices in 2018, colleagues knew there had to be a team out there that could put them to good use. Employees quickly identified a local philanthropist who offered to bring the uniforms to a team in need in Gambia, and just weeks later, they were thousands of miles away, in the hands of an eager team of boys who were happy to receive them.